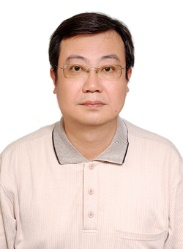 Prof. Kung-Chung Hsu
National Taiwan Normal University, China
Research Area:
Polymer Science, Material Science
Research Experience:
Dr. Kung-Chung Hsu received Ph.D. in Department of Chemical Engineering at The Penn State University, in 1985. He worked as a senior scientist in the R & D Department of China Steel Corp. in 1985-1990. He was an Associated Professor in 1990-1996, and has been a professor in the Department of Chemistry of National Taiwan Normal University, since 1996. Dr. Hsu has research interests in (1) preparation and application of dispersing agents in ceramic materials, (2) preparation and development of superplasticizer and self-curing agents in concrete, and (3) preparation and application of nano powder and graphene/polymer composites. So far he has published more than 50 peer-reviewed papers and obtained over 20 patents.